Meals - Auction and Judges' Dinners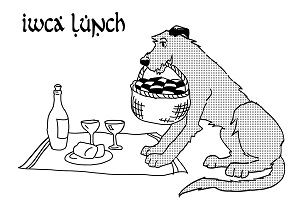 Lunches at Purina Farms
The IWCA show committee has arranged for a food truck to be on site at Purina Farms on Monday, Tuesday and Wednesday during the show. The Checkerboard Café in the Event Center and the Welcome Center food services will also be available on those days. No pre-order lunches will be provided.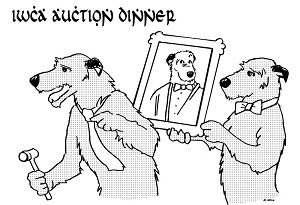 Auction Dinner Buffet

Tuesday, May 1
Holiday Inn Six Flags
Cash Bar
Ham, Turkey, salads, sides, dessert, drink
$32.00 per person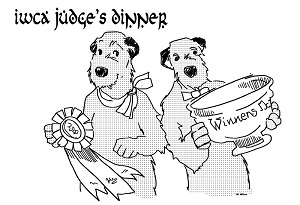 Judge's Dinner
Thursday, May 3
Holiday Inn Six Flags
Roast Sirloin of Beef with Bordelaise Sauce - $32.00 per person
Chicken Borgeoise - $30.00 per person
Eggplant Parmesan - $29.00 per person
Making Meal Reservations - Pay by Check
Making Meal Reservations - Pay by PayPal
There is a $1.50 convenience fee per item.
Download and complete this fillable PDF form, calculating your TOTAL AMOUNT DUE.
Enter that amount in the form below to submit your payment via PayPal.
Mail or Email a copy of the PDF order form, and your PayPal receipt, to Helen Philpott at the address above.


Reservations must be received by April 11, 2018.
This page was last updated 01/13/2019.