Meals - Auction & Judges' Dinners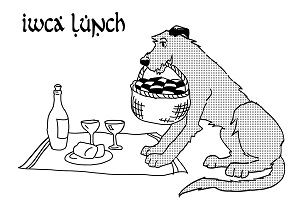 Lunches
There are a number of dining options at the hotel. No pre-order lunches will be provided.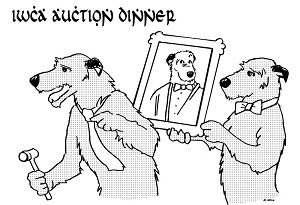 Auction Dinner Buffet

Wednesday, May 15

Tuscan Dinner Buffet: House-Baked Rolls & Butter, Caesar Salad, Tomato and Mozzarella Salad, Sauteed Chicken with Marsala Sauce, Cheese Ravioli with Marinara Sauce, Broccolini and Baby Carrots, Blueberry Panna Cotta, Tiramisu, and Mascarpone Lemon Berry Cake. Fresh Brewed Coffee, Gourmet (Herbal, Black, and Green) Teas.
$48.00 per person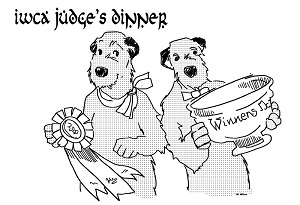 Judge's Dinner
Friday, May 17

Grilled Chicken Breast with Sweet Potato Puree and Pancetta, Truffle Jus, and Seasonal Vegetables
$59.00 per person
Cumin-Crusted New Mexico Pork Loin with Polenta Cake and Roasted Apples, Apple Gastrique, & Seasonal Vegetables
$69.00 per person
Roasted Vegetable and Goat Cheese Bundle with Fire Roasted Red Pepper Coulis
$55.00 per person
All meals served with rolls and butter, Green Salad with choice of ranch or vinaigrette. Entrée as above. Dessert is Berry Cobbler with Mixed Berries and Oatmeal Brown Sugar topping.
Making Meal Reservations - Pay by Check
Making Meal Reservations - Pay by PayPal
There is a $2.00 convenience fee per item.
Download and complete this fillable PDF form, calculating your TOTAL AMOUNT DUE.
Enter that amount in the form below to submit your payment via PayPal.
Mail or Email a copy of the PDF order form, and your PayPal receipt, to Helen Philpott at the address above.
Reservations must be received by April 24, 2019.
This page was last updated 06/23/2019.