Buffalo Thunder Resort
20 Buffalo Thunder Trail
Santa Fe, NM 87506
www.hiltonbuffalothunder.com
These are pictures of the actual site of the ring. There isn't any shade on the ring itself during the day but there is shade near the building in the afternoon. The amount of grass will allow for somee ex-pens and pop-ups near the ring, but there may need to be some set up on the rock around the ring. It's smooth river rock and dogs should be as comfortable on this with a mat as they would be on cement floors in indoor sites. The building itself should block some wind.
Due to the shallow irrigation system, stakes are not allowed. Please plan to use weights for easy-ups. Water barrels will be made available for rent from the company supplying the large tents if you contact the Show Chair Melanie Mercer in advance.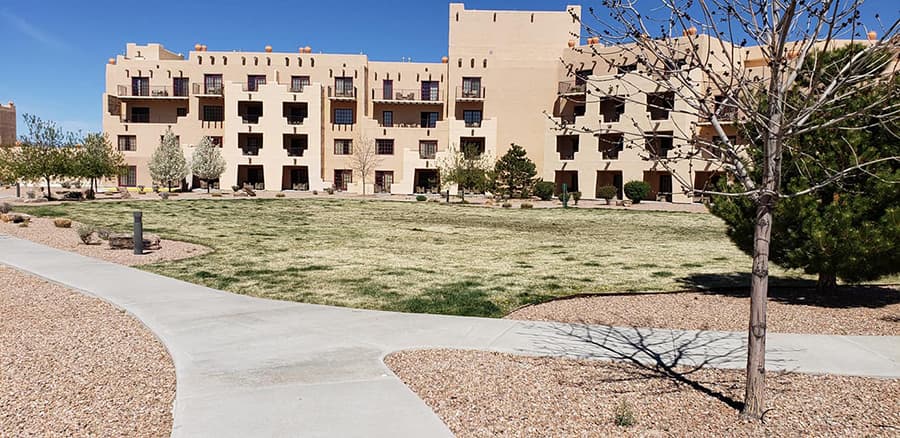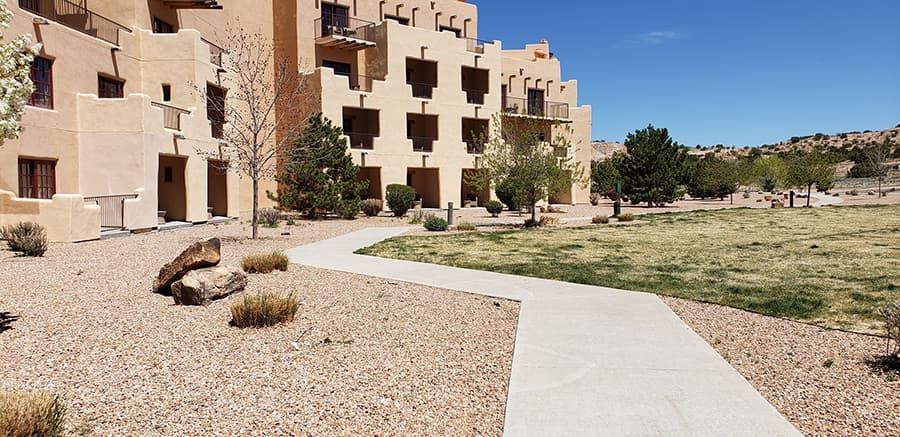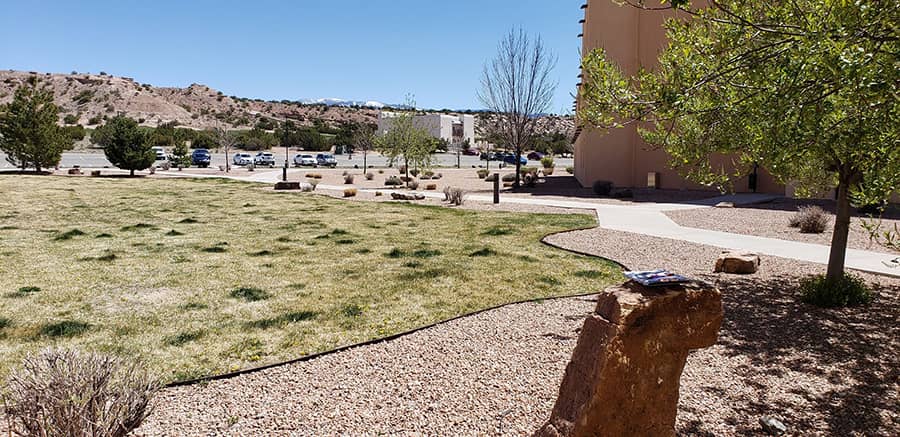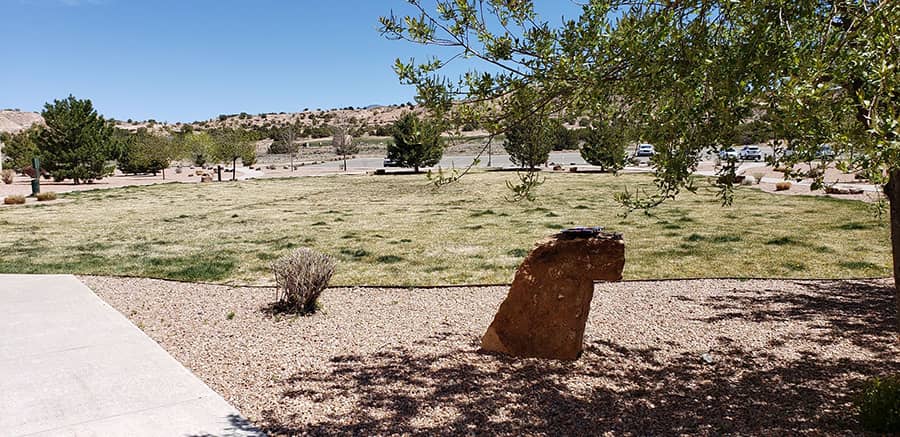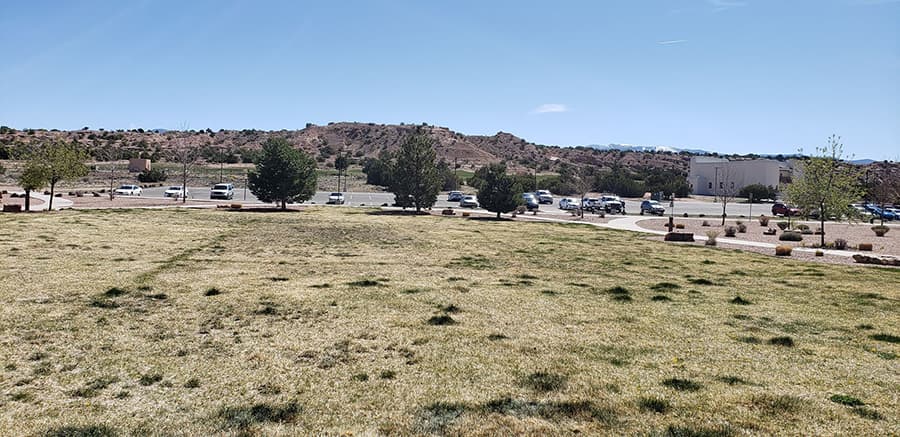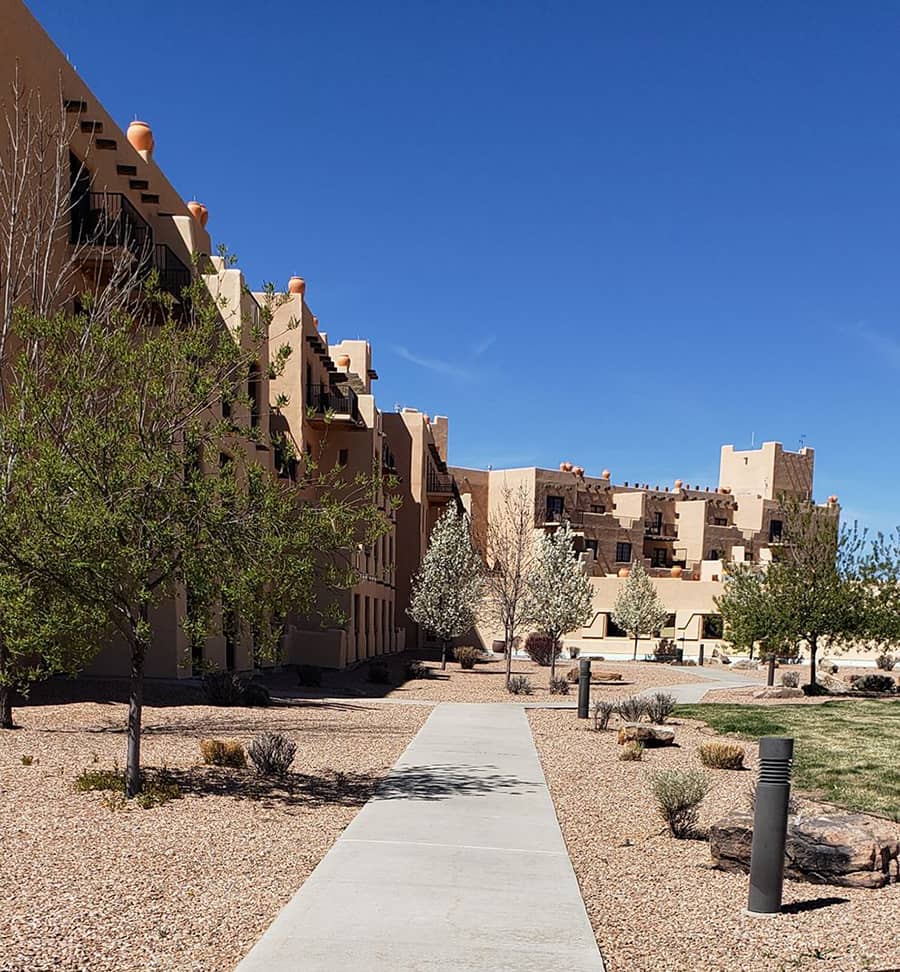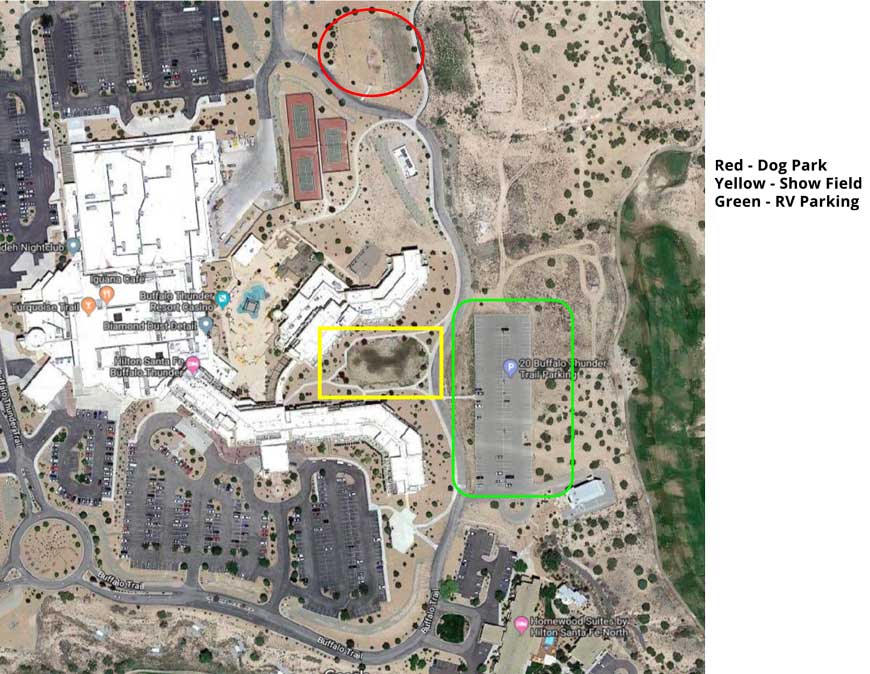 Weather
AccuWeather Forecast for May
Average weather for the area is generally mild and comfortable in the afternoon, though it may be chilly overnights.
This page was last updated 05/10/2020.