2024 Specialty Contacts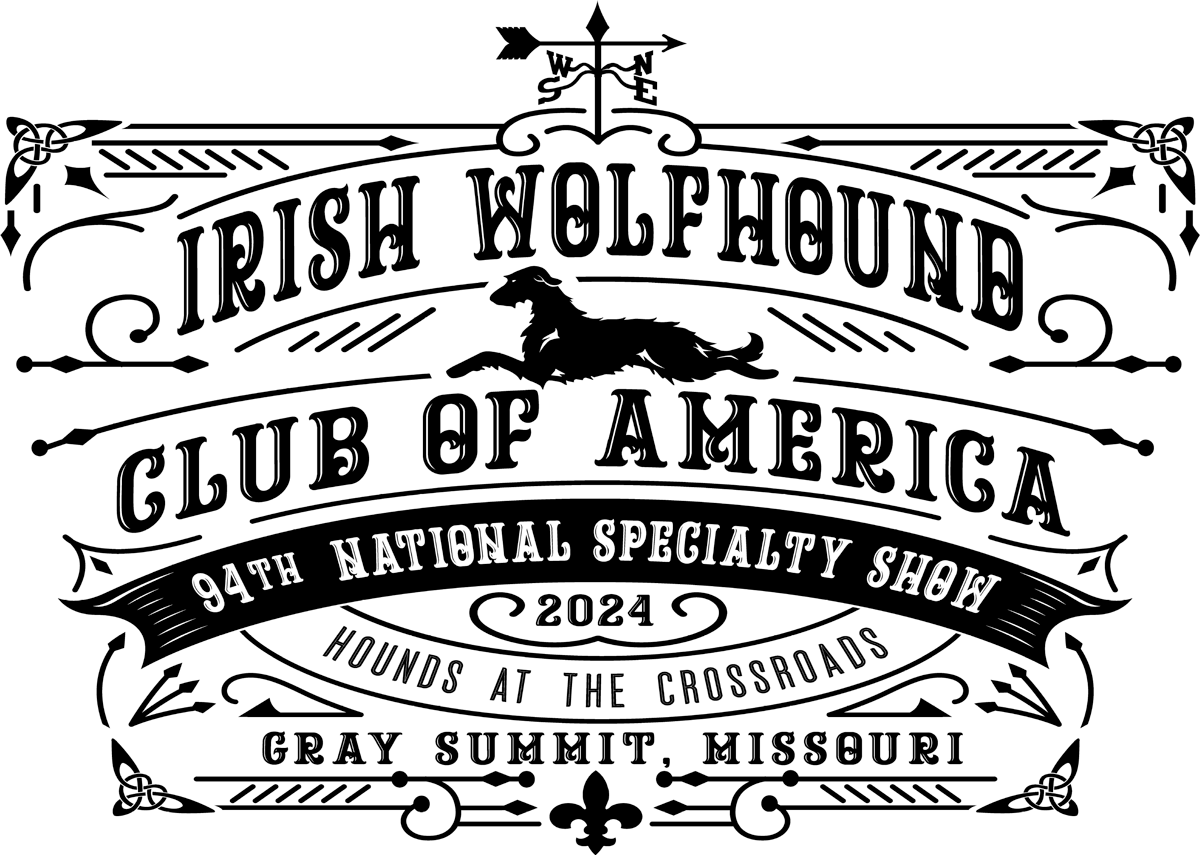 The 2024 Specialty will include something for everyone; whether you prefer conformation or performance events, educational seminars, health testing, admiring the dogs, meeting friends - both old and new, or acquiring unique Irish Wolfhound related items at the auction, the opportunities abound! Your participation will help make this 94th National Specialty an event to remember! How to participate? See below!
---
Show Chair
Angela Hunter-Knight – angart.knight155@gmail.com, 573.783.9905
Show Co-Chair
Helen Philpott – helen@englishhedgerow.com, 217.369.8700
Obedience and Rally Chair
Risha Cupit-Berzins – howlinwolfhounds@gmail.com, 414.915.8485
Performance Chair
Mary Ellen Shriver - meshriver@msn.com, 717.744.5270
Trophy Donations
Doug Marx - aeriedogs@aol.com
Auction/Raffle Donations
Johannah Lawrie - Johannah_Lawrie@hotmail.com
Basket Raffle
Coordinator TBD
Start gathering friends and collect local items for Regional or Group Baskets for the ever-popular Basket Raffle held at the show site.
General show donations
IWCA Treasurer, Kim Staman – treasurer@iwclubofamerica.org
This page was last updated 08/22/2023.