IWCA Membership
Associate Membership Application
Welcome to the world of Irish Wolfhounds!
The Irish Wolfhound Club of America is the AKC's only recognized parent club for the Irish Wolfhound. Because you've come to the membership page, you are probably thinking about joining the club. Perhaps a pre-quiz is in order:
Do you have a towel by your chair in the living room to stave off wet beards?
Do you have a permanent paw print on the top of your foot?
Did you buy a king-size bed so there would be room for the dog?
If you answered yes to at least two of these questions, please continue . . .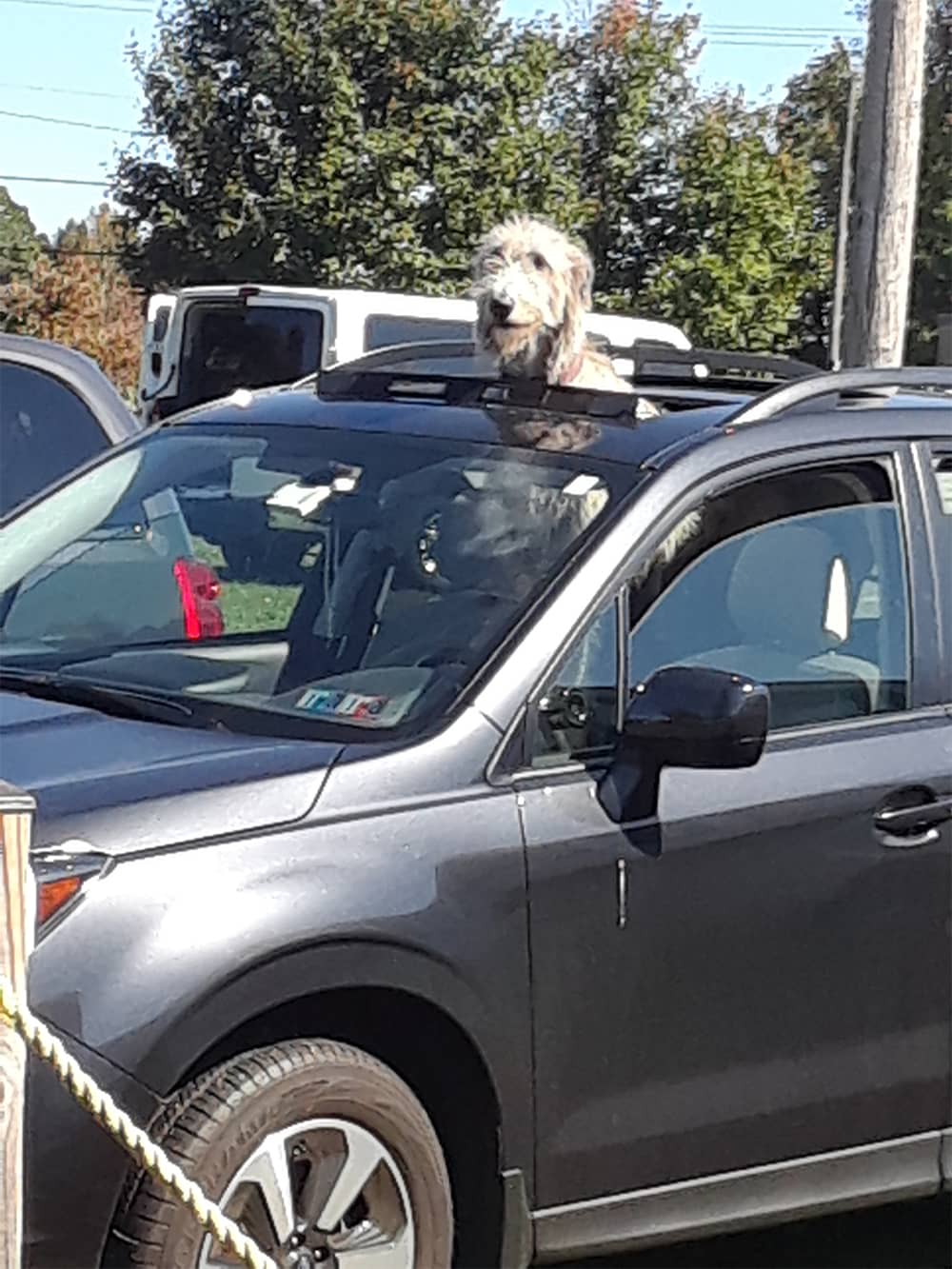 As a member of the IWCA you will have the opportunity to help support the principles and goals of the club to include, health studies that benefit our breed, rescue efforts that insure all wolfhounds have a forever home and unique educational opportunities for all members.
Still unsure, perhaps another little quiz:
Do you wish you had a dollar for every question that has the word "saddle" in it?
Did you buy a bigger vehicle to transport your dog?
Is over 3/4 of the space on your electronic devices dedicated to close-up pictures of noses?
If you answered yes to at least two of these questions, please read on . . .
As a member of the IWCA, you will be part of an amazing group of like-minded individuals that have the breed's, and your, best interests at heart. You will have the expertise handed down from generations of breeders and owners who can assist you with any questions you may have. You will be afforded educational opportunities from what to do if your dog has pneumonia to how to keep your dog neat and tidy. You will also receive the award-winning club magazine, The Harp and Hound.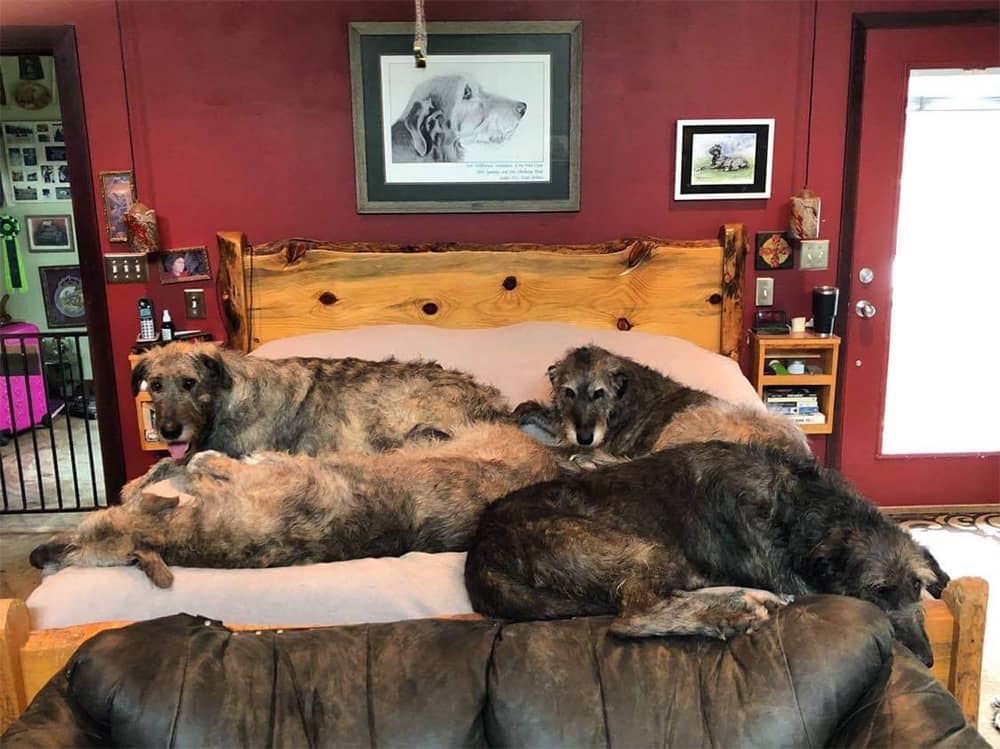 Still thinking about it; last chance . . .
Can you say no to those eyes?
Would you trade them for any other breed in the world?
Could you ever live without one (or two) again?
If you answered no to at least two of these questions, then perhaps you should consider filling out an application.
To join the IWCA, complete the Associate Membership Application or Active Membership Application, as appropriate.
Associate Membership Application
This page was last updated 04/26/2022.