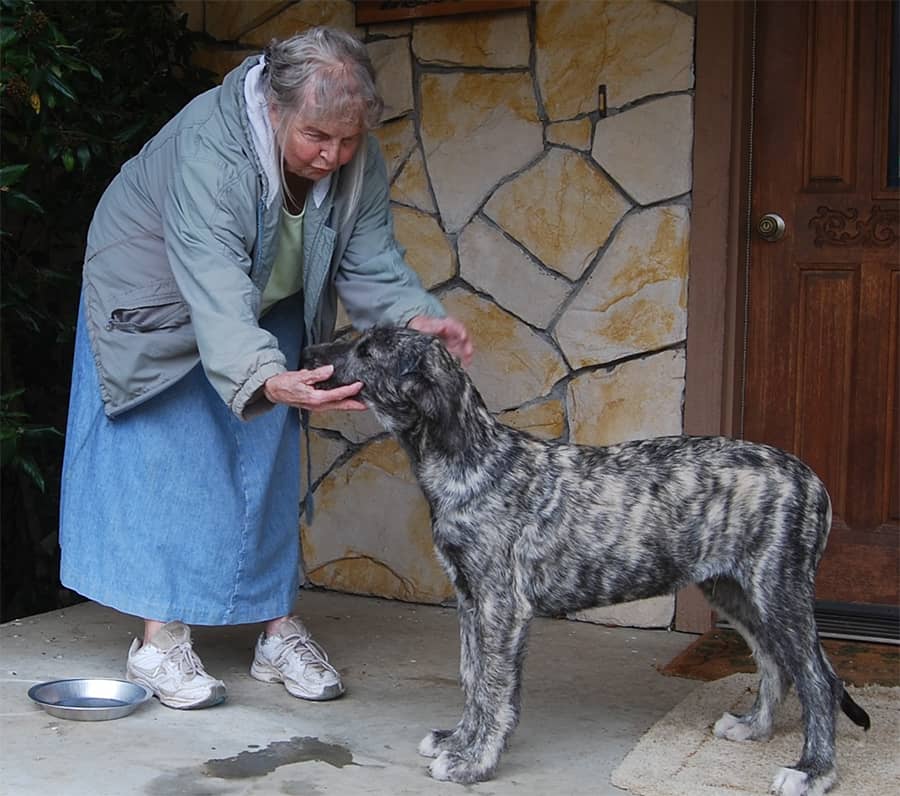 In January 2019, the IWCA sent a letter to the AKC petitioning to retire the previously registered Irish Wolfhound kennel prefix "Fleetwind" registered by Lois J. Thomasson.
"Mrs. Thomasson and her late husbands, Don Thomasson and Norman Hall, bred nearly 100 Irish Wolfhound AKC bench champions under the Fleetwind prefix. Fleetwind served as the foundation stock for such notable Irish Wolfhound kennels as Eagle, Elmbrae, Keystone, Whitehall, Wild Isle and others."
In April 2019, the AKC Board reviewed the request and voted unanimously to grant the request from the IWCA and retire the "Fleetwind" kennel name.
Look for more information about Fleetwind in the Summer 2019 issue of Harp & Hound!