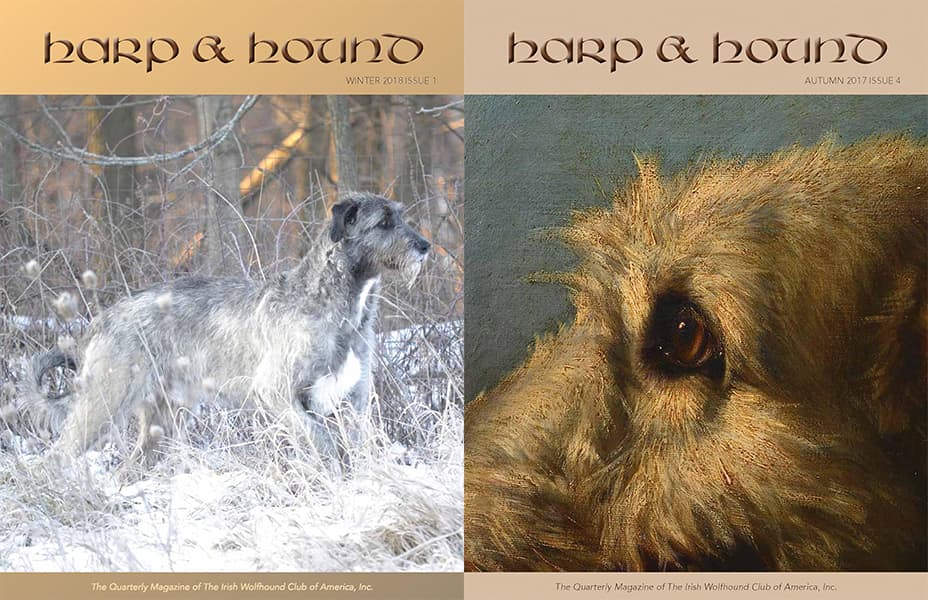 An Important Announcement!
We are pleased to announce that the Harp & Hound Editor in Chief search has successfully concluded. During the IWCA Board meeting in January, Denise Atkinson-Shorey and Sarah Shorey-Wickholm were named Co Editors in Chief.
There is no precedent for this Co Editor structural shift, but we believe that it will work well as we recognized that the scope, magnitude and duties of the Harp & Hound editorship were better shared.
The search not only resulted in new leadership, but it also attracted a group of dedicated volunteers who have been working as a team since last summer. Both the Autumn, 2019 and Winter, 2020 issues were produced by this team with generous guidance from Laurie Mougel, our publisher, and Jeanne Patterson, former Editor in Chief.
Denise and Sarah advocate a collaborative and respectful management style, and value shared leadership and teamwork. Team members work in varying capacities to learn all aspects of production, from developing thematic content to proofreading the final draft prior to publication. Both Denise and Sarah bring positive energy and specific skills to the position, and they have proven their commitment to Harp & Hound during their "on the job training".
Please join us in congratulating Denise and Sarah! We look forward to their capable leadership as they guide Harp & Hound into the future!