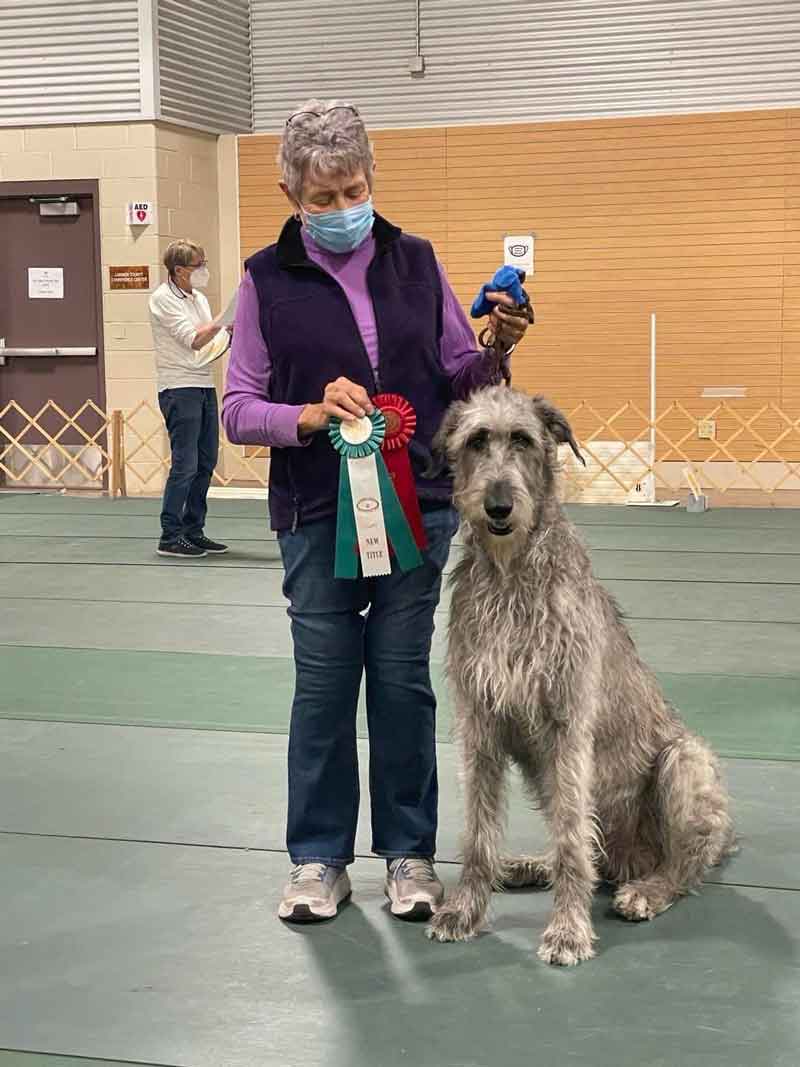 Barb Patterson and Nikki (Karontara Nickelodeon At Tantara).
Three Irish Wolfhounds met the eligibility requirements to enter the prestigious 2022 AKC Rally National Championship in Wilmington, Ohio on July 8, 2022. To be eligible, the IW must have earned the indicated Rally title AND scored at least three scores of 93 or more in that class during the qualifying period (December 1, 2020 – November 30, 2021).
Congratulations to the following owner and/or breeder IWCA members and their hounds on the impressive accomplishment!
Novice
Karontara Nickelodeon At Tantara CD RN BCAT CGCA CGCU
Barbara J Patterson/Karon L Ozols
Advanced
CH Howlin's MB Tipitina Rose CD BN RM RAE NJP BCAT CGC TKN
David Berzins/Risha Cupit‐Berzins
Excellent
CH Howlin's Hi‐Ho Lounge On St. Claude BN RAE OJP BCAT CGC TKN
David Berzins/Risha Cupit‐Berzins
For more information about the Rally National Championship: https://www.akc.org/sports/rally/events/akc-rally-national-championship/