IWCA Multi-Titlist Award
IWCA
Performance and Versatility Chair
David Berzins
414-699-8020
dberzi@yahoo.com
The purpose of the IWCA Multi-Titlist Award program is to encourage the participation of Irish Wolfhound owners and their Irish Wolfhounds in performance events, acknowledge the achievements of the Irish Wolfhound/handler teams that meet the Multi-Titlist Award criteria, and inspire them to progress to the IWCA Versatility program. Awardees are given a personalized certificate and IWCA medallion.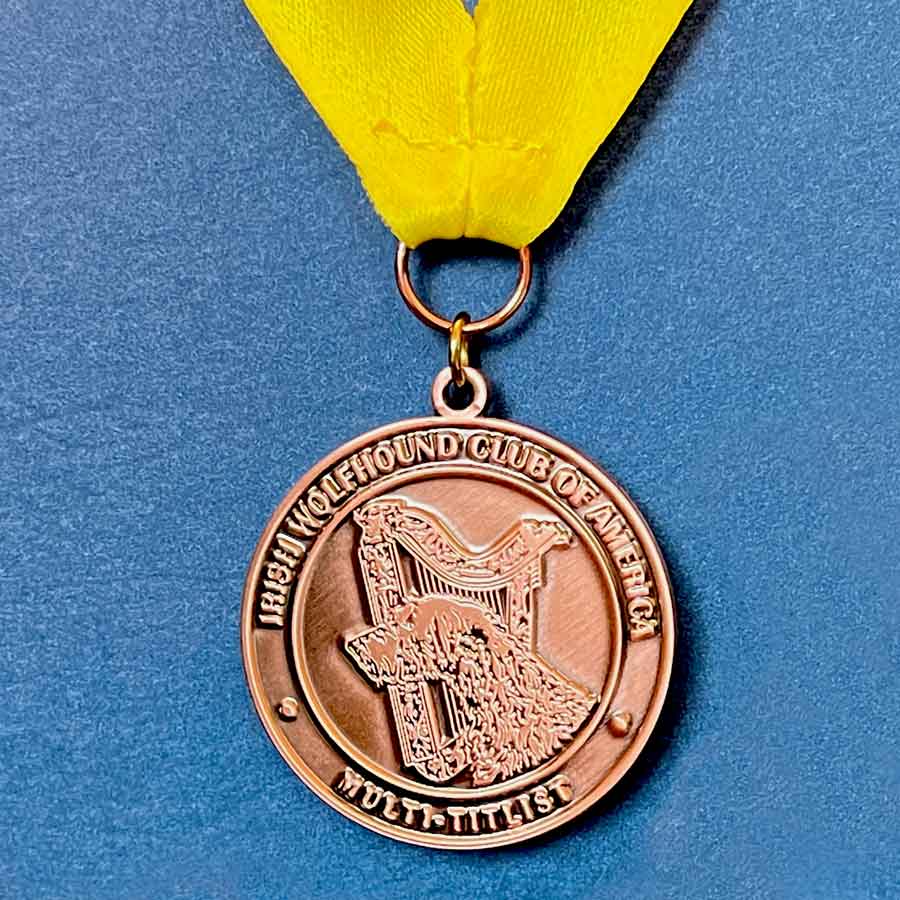 Members may access the Multi-Titlist Award Program guidelines and application from the Member Programs page.
Congratulations!
This page was last updated 12/21/2022.