Frances Abrams - The Celeste Winans Hutton Award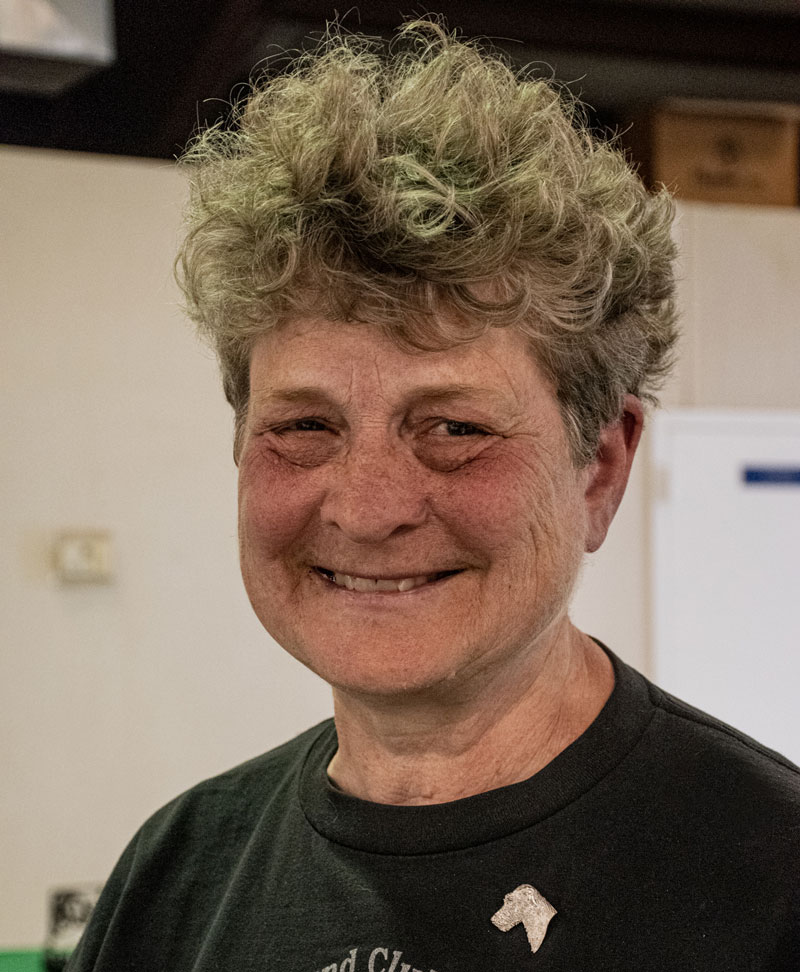 Photo courtesy of Angela Hunter-Knight
The Celeste W. Hutton Award was created by the IWCA to recognize individuals or groups who demonstrate a remarkable impact on the health or welfare of the Irish Wolfhound. This award is not given annually, but only when recipients have made a notable contribution to our breed. This year, the IWCA is excited to present the Hutton Award to Frances Abrams for her invaluable contributions towards health research in the Irish Wolfhound.
Frances is actually a rocket scientist, with a PHd in Materials Engineering, and worked in research for the Air Force for many years. She acquired her first Irish Wolfhound in 1975 as a gift to herself for completing her degree. She became involved in lure coursing, competing with that first Wolfhound as well as the whippets she owned at the time. Frances quickly became a judge and has been active in coursing and racing ever since. She helped the IWCA get involved with ASFA so that we could have trials at our specialties. She has also competed in obedience and rally, and has great affection for the dogs who perform well and those who make her laugh. She competes in conformation, and has bred Irish Wolfhounds under the kennel name Tailstorm.
Frances is a quiet woman who has brought her gifts of intelligence and determination to impact the health and future of our Irish Wolfhounds.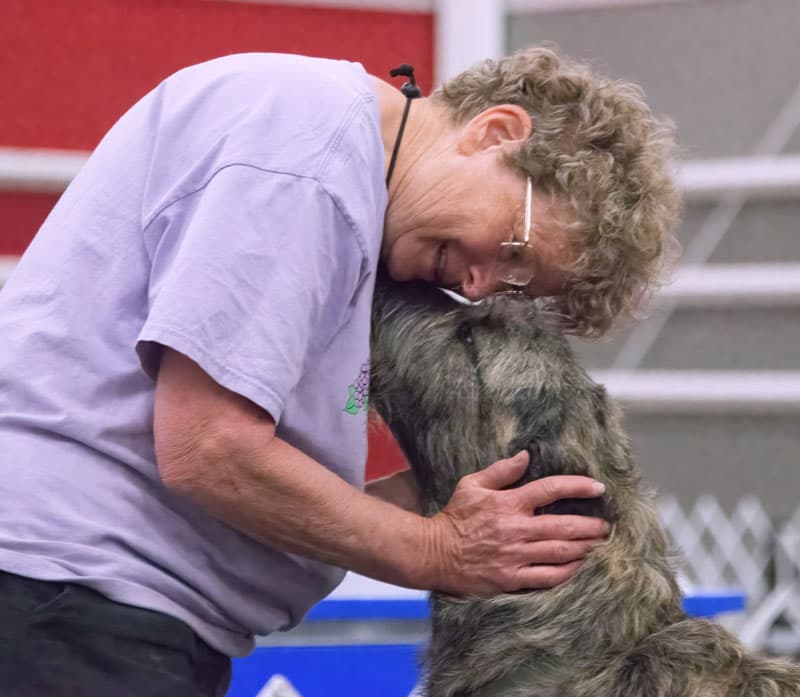 Photo courtesy of Mary O'Malley
At a specialty in the 90s, when she arrived with a broken foot, Frances was quickly drafted to help in the heart clinic. Her background in research in her day job lead her to suggest moving the data stored on index cards into an accessible database. In the years that followed, she helped with the data collection, organization, and updates through the Lifetime Cardiac study. In 2016, a report given by Dr. Bill Tyrell and Mariellen Dentino outlined a remarkable benchmark in the cardiac study comparing the results of EKGs versus Echocardiograms. By continuing with data collection and refining procedures, the number of hounds evaluated gave us a clear indication that EKGs are as powerful a tool for screening for heart irregularities as a full echocardiogram. With this information, breeders and owners can much more easily afford wide spread screenings which leads to early detection and treatment. As Frances says, it means that our affected hounds can live longer and happier lives.
These are just a few of the outstanding examples of what tenacity and determination can do when you have people like Frances Abrams in the lead. Her wish for the future is seeing more people involved in both the IWCA and the IWF, more people who contribute health information to the studies and younger people in the breed getting interested in championing health studies and results for our hounds.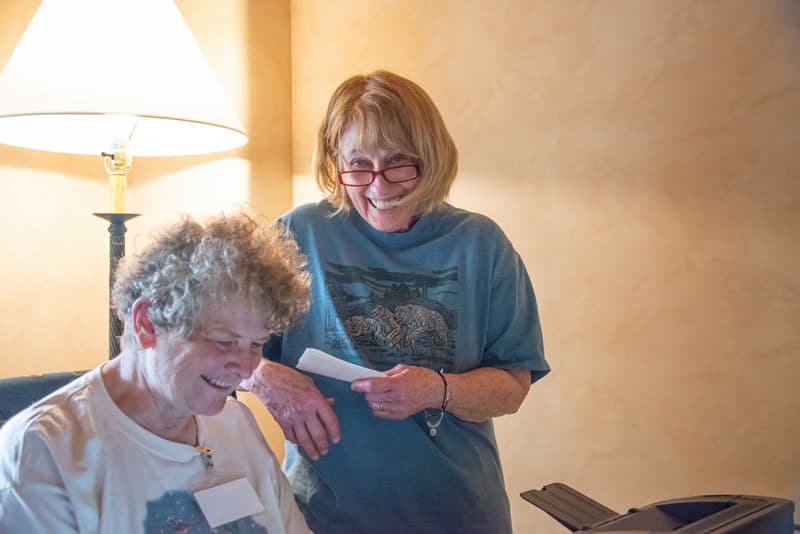 Photo courtesy of Mary O'Malley