2024 IWCA Specialty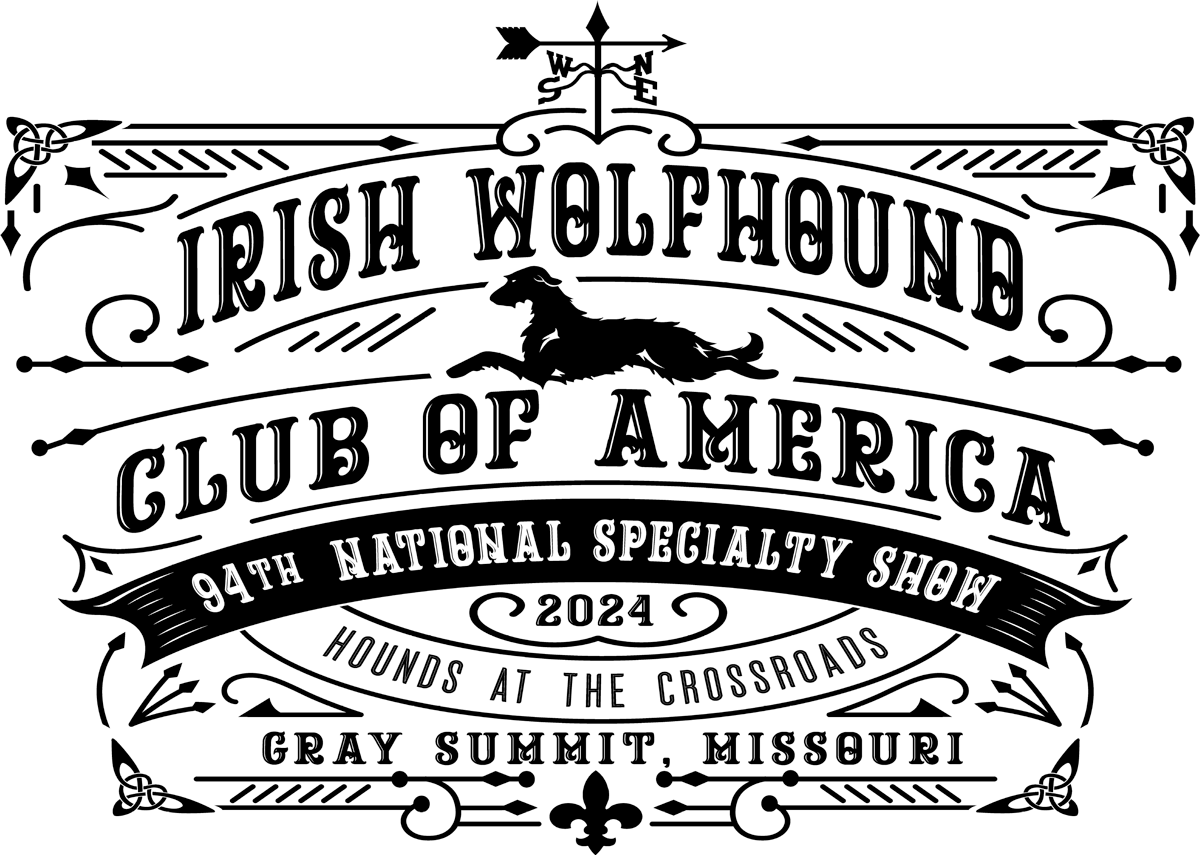 Irish Wolfhound Club of America
94th National Specialty
May 20 - 22, 2024
Purina Farms
300 Checkerboard Loop
Gray Summit,Missouri 63039
Conformation Classes Judge: Sue L Cole – Culkeeran
Puppy Sweepstakes Judge: Andrea Dormady - O'Lugh
Obedience/Rally Judge: Fred Buroff
Junior Showmanship Judge: Karen Martin- Danemark
ASFA Lure Coursing Judges: TBD
Show Chair: Angela Knight
Show Co-Chair: Helen Philpott
Host Hotel: Holiday Inn 6 Flags
4901 Six Flags Road, Eureka, MO (636) 938-6661
Ask for Toni in Sales who will give you the IWCA Block rate.
Additional accommodations will be published in the Premium in Spring, 2024.

Purina Farm RV Reservations
Managed by Purina. Site reservations will become available in early 2024.
This page was last updated 08/22/2023.