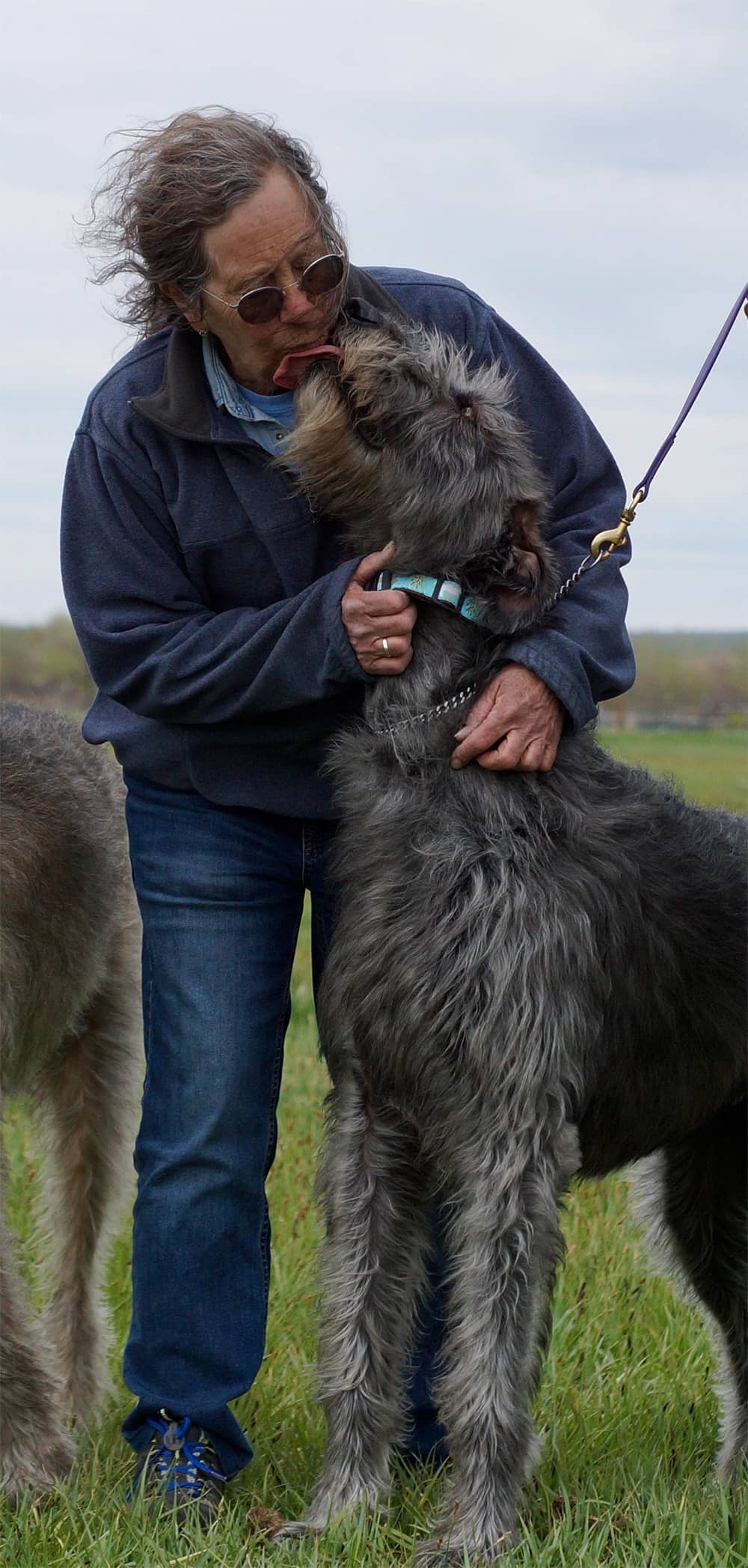 The IWCA is proud to announce that the 2019 Outstanding Sportsmanship Award was given to Jill Bryson. With Jill's passing in December, it was to be accepted by Mary Perry at the National Specialty.
Jill received her first wolfhound in the early '70s. She and her husband Kevin, under the kennel name Aeroglen, lived in Idaho.
She was a veterinary technician and a licensed rehabilitation technician. She and her husband also ran an action photography business.
Jill's calling was in lure coursing. In 2014 Jill was awarded the Gary Forrester Achievement award for lure coursing, in 2018 won a versatility award with her wolfhound CH Franjo Perla Dubh at Aeroglen Fch RA, and was inducted into ASFA Hall of Fame this year. She was respected in lure coursing trials and would judge trials. Along with coursing clubs she was a member of the IWCA, RMIWA, IWAWC, and NCIWA.
Many have learned from her and have appreciated her help, encouragement and teachings over the years.