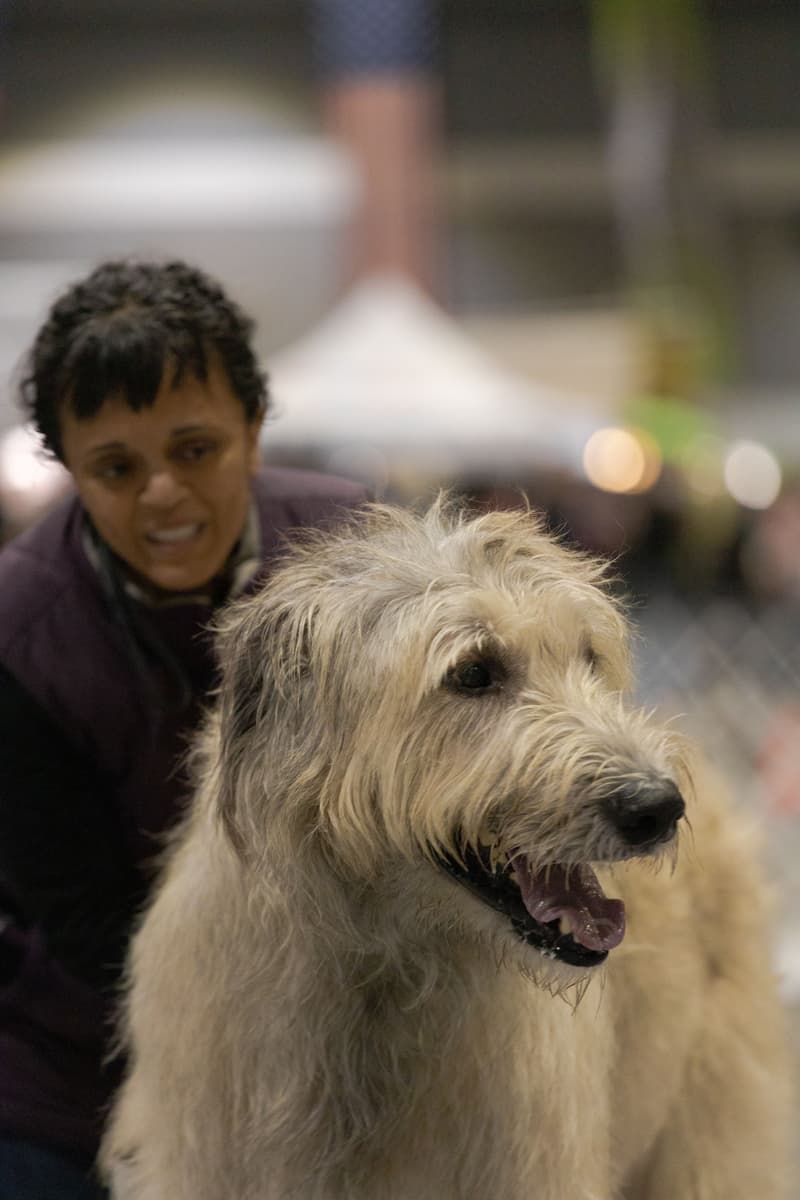 Meet Lewis and his owner/IWCA member, Dr. Jaime Houston!
Together, they are the only Irish Wolfhound team to meet the eligibility requirements to enter the prestigious 2023 AKC Obedience Classic to be held in Orlando, Florida in December. Lewis (Bainbridge Distinguished C.S. Lewis CD BN FDC CGC TKI) was bred by IWCA members Nadine and Scott Kerr and met the Novice Obedience eligibility requirements by earning a CD title and having 3 qualifying scores during the qualifying period (July 1, 2022-June 30, 2023).
Congratulations to Lewis and Jaime!
Read more information about the AKC Obedience Classic.